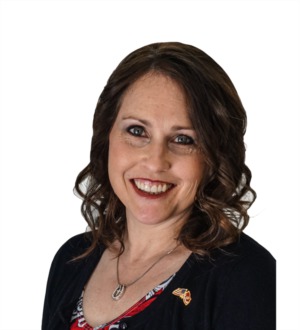 Malia loves sports and taking care of others, so she earned her degree in sports medicine. She spent many years covering high school, college, and semi-professional sports; physical therapy, rodeo; and orthopedics.  She sure does miss watching football from the line of scrimmage!
After working with Eddie and Laura to purchase and then sell her family's previous home, and then with Jessica to buy their current home, Malia knew she could find joy in serving people through real estate. Eddie & Laura's team showed her another side of caring for others that simply made sense to her. 
The most important part of real estate to Malia is the human-aspect. Purchasing a home is personal, emotional, and monumental.  Being able to walk beside others while they take a new step forward warms her heart. 
All of Malia's family lives out of state, so Disney World, the beach, trips to visit family, and holiday traditions are always high on her family's yearly to-do list! She and her husband have four children who keep them delightfully busy! Riding horses on their little farm brings her great joy. 
Real Estate Quick Tip: Get your pre-qualification letter right away, but choose your house budget based on a monthly payment that falls comfortably within your budget.
Dream Home Must-Have: Wrap-around porch with second floor wrap-around balcony! And… a horse barn!
 Distinctive: My deep desire to serve others.  Attention to detail, proper documentation and confidentiality come naturally to me.
Guilty Pleasure: Carbs, carbs and more carbs. Someone PLEASE create a carb-loaded diet plan!
 Random Fact: I was born in a barn in New York.  Yes, a REAL horse barn!