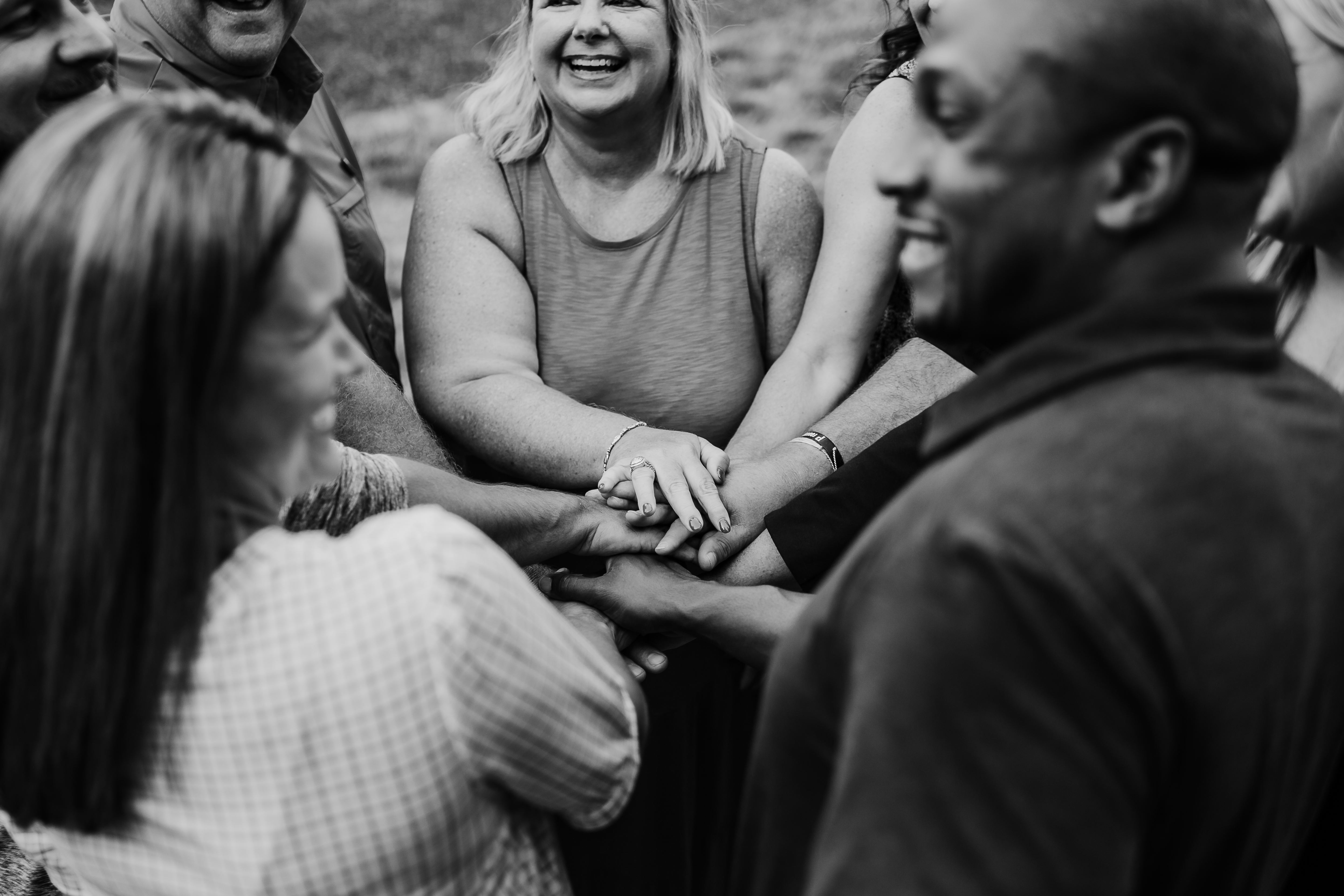 We are different than any real estate team you've ever met. When you work with us you become a part of our family. We are close-knit, we are real, and we have each other's and our clients' backs.
Eddie & Laura have been a dynamic duo since they started dating in high school. They have been Real Estate Experts since 2003, when they joined Keller Williams Preferred Realty.
Their team grew in 2013 when Jessica Wilson asked to join their team. Eddie & Laura had helped Jessica and her husband purchase a home, and Jessica enjoyed the process so much she decided to get her real estate license and learn from her favorite realtors.
In 2015, their daughter Mary-Lynn Burton decided to pursue her real estate license while she was a student at UNC Chapel Hill, when she graduated she joined the team. She obtained her drone pilot license in 2019, and handles all of their photography and marketing.
The team continued to grow in 2017 with the addition of former newspaper editor Tim Chandler, who had a similar story as Jessica. He and his wife had been helped by Eddie & Laura in the purchase of their home, and he decided to pursue his real estate license and join his favorite real estate team!
In 2018, Eddie & Laura Burton Realty Group welcomed JD Wilson, Jessica's husband as a new realtor and awesome addition to the team.
2021 has been another year of growth for the Eddie & Laura Team as we welcomed Vance Blackwell as an agent. Vance came to us from a background in personal finance so he has much to offer his clients!
Every member of Eddie & Laura Burton Realty Group has their real estate license and each person is a vital part of the family.